Ballet
We welcome you into the wonderful world of Ballet. Enchanting, delicate and elegant. And a pretty good workout too :-)
Dance Workout
A mixture of Barre Fitness, Yoga and Dance Conditioning. Enough variety to keep you on your toes and enough workout to keep you feeling and looking amazing!
Contemporary
Bring out your creativity with this expressive art form. Be prepared to make friends with the floor!
Hip Hop
Come get your groove on! Whether you're feeling Gangster or Girlie we've got the moves for you.
Jazz
Energetic, exciting and dynamic. You will leave our Jazz classes buzzing and wanting more.
Jazz Choreography
A Jazz class for Intermediate-Advanced dancers focusing on choreography in different sub-genres, e.g. Musical Theatre, Disco, Latin Jazz. Always keeping you wanting more by switching things up after 4 weeks.
Power Pilates
Based on the traditional Pilates format but made more challenging by adding weights, props and sheer determination!
Tap
The perfect excuse to make some noise... with perfect technique and quality of tone, of course!
Zumba Fitness ®
Shimmy and shake your way into shape! You will have so much fun you won't realise you are burning calories, toning muscles and sculpting your body.
Levels:
Beginner = 0-1 year experience
Improver = 1-3 years experience
Improver Plus = 3-5 years experience
Intermediate = 5-8 years experience
Advanced = 8+ years experience
Open Level = Some dance experience . Not suitable for beginners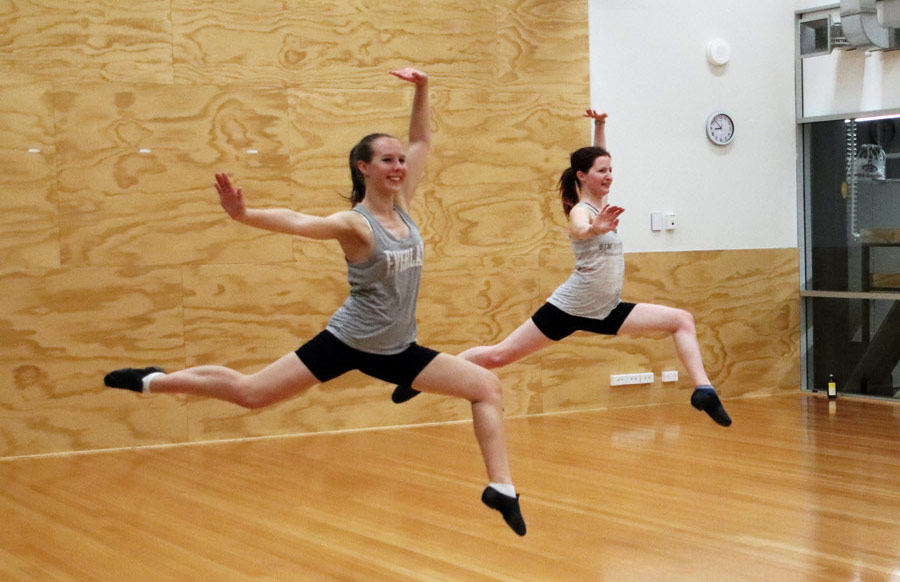 Dancers taking a leap in a Jazz class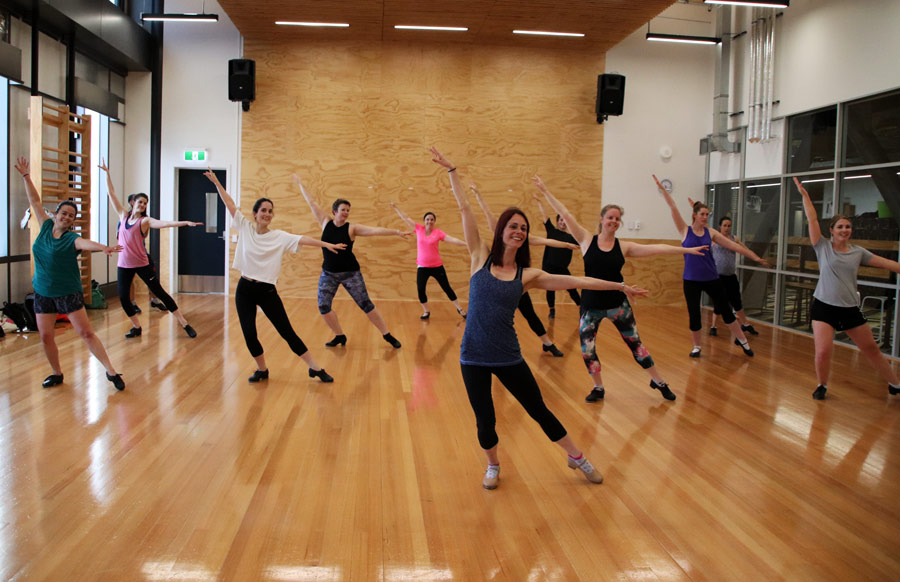 All smiles in a Tap class